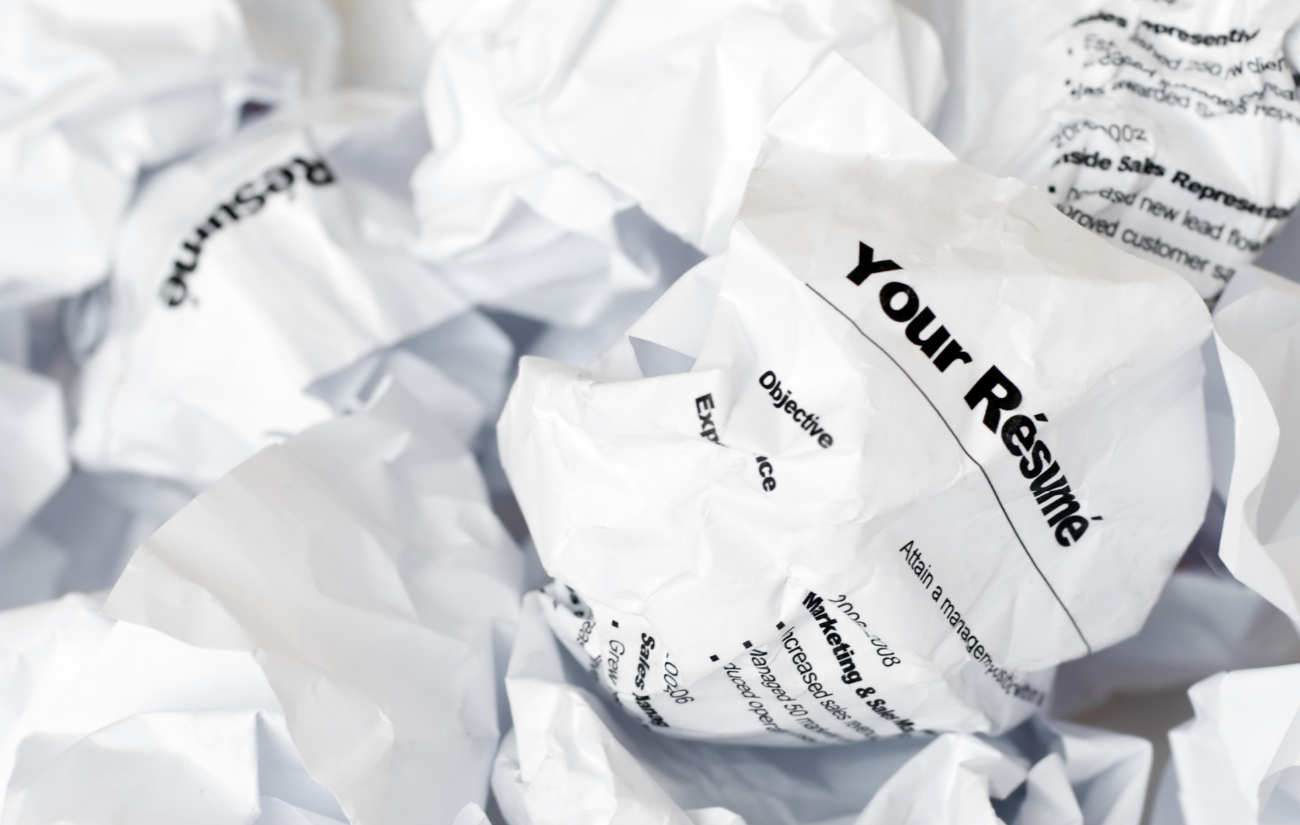 17 Feb

10 Common Mistakes When Making a Resume

Your Resume should create a great first impression on the recruiters and certain resume mistakes could cost you a job.

In a 2018 survey conducted by hiring site TopResume, 70% of employers said that personal deal-breakers – like missing contact information or an unprofessional email address – were enough to reject a candidate before they even finished reading the resume.

Here are 10 common mistakes when making a resume.
1) Too long, not well organised or easy to skim
Research suggests that the average recruiter takes 6 seconds to scan your resume and decides whether you are fit for the job. Unless you have more than 10 years' experience your resume should not exceed 1 page. A very disorganised and cluttered resume will not be easy to skim and will most likely be thrown in the garbage. Using a variety of fonts, colours, margin sizes and incorrect bolding is extremely confusing and misleading. Not being precise and beating around the bush will make the information ambiguous.
2) Spelling and Grammatical errors
Spelling and grammatical errors show your lack of attention to detail. Employers may not may not be too concerned about your spellings but what becomes starkly obvious is that you have overlooked an error and that is a greater cause for concern. If you constantly make avoidable errors in your job then that could prove costly for your employer.
3) Ignoring application Instructions
Ignoring application instructions for the job or university will automatically show that you cannot follow basic guidelines or instructions. It also shows that you did not read carefully and lack focus. If you add unnecessary material or do not add application specific information, the employer will obviously not be able to assess your resume correctly and will leave you out.
4) Making claims without evidence
It is important to quantify your achievements/ contributions. If you have worked with a college professor, quantify the number of hours spent in the apprenticeship, as well as the time frame. If you have done a consumer survey in your internship, do talk about the number of customers that you have spoken to and the time that you have spent on the field.
5) Filling your resume with irrelevant details
Your resume is not a listing of sundry activities that you have taken since your childhood. You need to present key highlights of your academic and professional experiences. Talk about skills that you have acquired and how is your experience relevant for the job that you are applying for.
6) Using the same resume for different jobs
As resume making takes too much effort and time, candidates send the same version of their resume to multiple job openings, which require different skills or knowledge or are in different industries. Even the companies in the same industry might have different needs and cultures. Therefore, you need to make sure that your resume is tailored to the job description of the role that you are applying for.
7) Using passive language instead of 'action' words
In order to have the most impact with your words, use action verbs. Action verbs shorten sentences, bring out clarity and are more powerful. Passive language can be boring and results in more clutter. Action verbs can summarise a point in an impactful way. This makes it easier for the employer to understand.
8) Giving personal information
Interviewers are not interested in your religious and political affiliations. Also, don't add your photograph (unless specifically asked for) and other activities that you have dabbled for a couple of weeks in one summer in your childhood.
Don't just make vague bullet points by giving the title and a general statement. You will not be called to explain the point. Please ensure that you provide succinct information on the nature of your engagement.
10) Laundry list of achievements and awards
It's a very proud feeling to win most outstanding second grader at the age of 7 but do not include it in your resume. It's best to just stick with awards that you have received from high school and upwards. If you are a seasoned professional, you should only include career-related awards and relevant information that shows who you are as a person, and why you are a perfect fit for the role.
EduPeer cares for your holistic being and we help you realise your potential. Join our Career Enhancement Platform to better your future prospects, starting with avoiding the most common mistakes while writing your Resume. Connect with us.