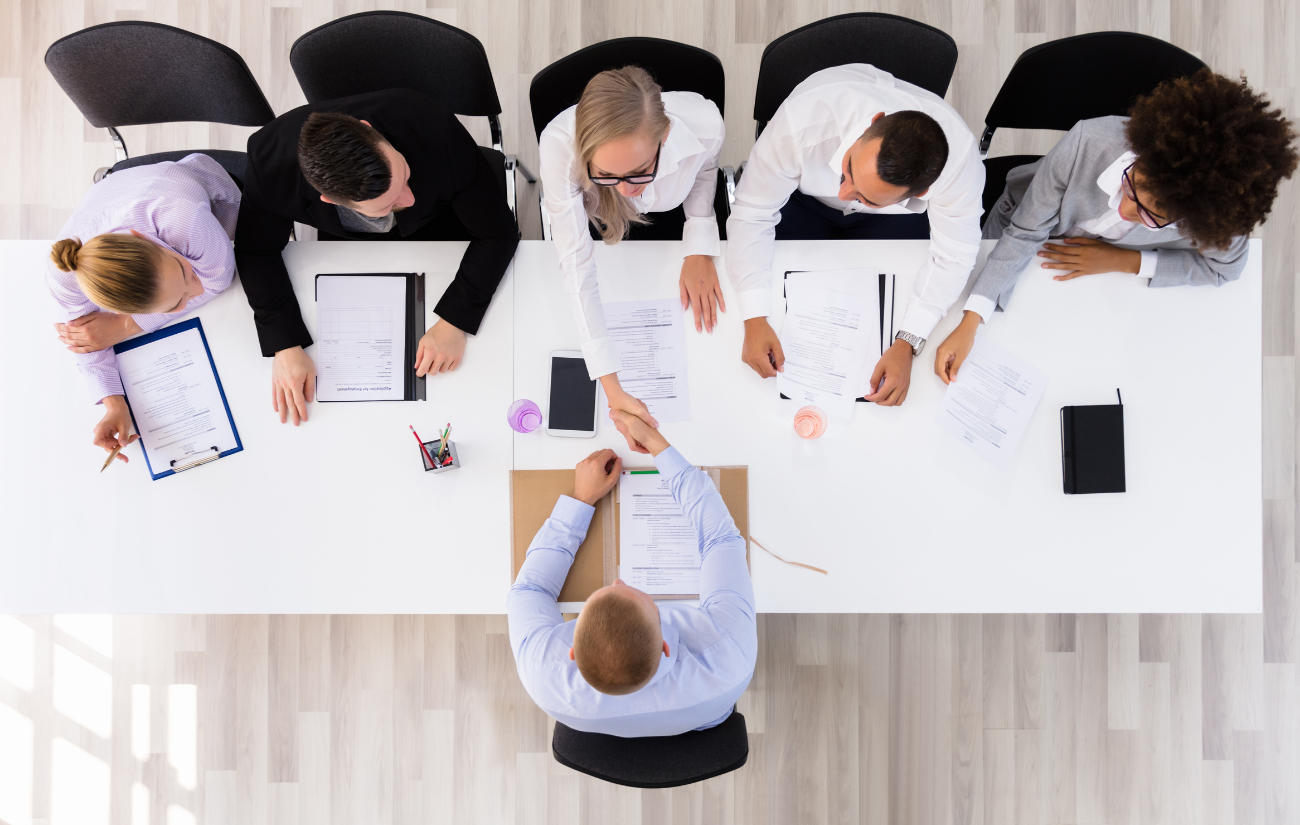 17 Feb

Acing the Interview

The first thing you want to do while preparing for an interview is understand yourself. Why are you going for this interview? What is it that you want from it? What are the main aspects of yourself that you want to demonstrate at the interview?? How do you want to showcase your skills and achievements that are relevant and prove that you are a perfect fit for the role?
1) Know your resume inside-out
First of all, get the basics of your Resume right. Once that's fine, go through it with a fine tooth-comb, because that is what will get you through to the Interview round. Walk me through your resume or a variant of it might be a common question in many interviews. Be aware of all the information that is written in your resume. When the interviewer asks questions relating to the resume, you must be prepared.
2) Research thoroughly about the organization and the role
Research thoroughly about the organization, the role that you are applying for and the skills that are required. Make sure that you have a good idea of what your job might entail and prepare questions for your interviewers. Research the product, history of the company, the culture, mission and values, its competitors, top management of the company CEO, latest news and trends of the industry.
Try and summarise your work experience into an interesting story that has a logical flow. Demonstrate your skills using real life examples. Show your passion when describing the work that you have carried out and how you would bring in your skills to create value for the organization. It is important to structure the answers with few key points and bring them to a logical conclusion. While talking about achievements, failures and challenging situations, provide a brief description of the context, elaborate your actions and skills that you have used and define the results and learnings.
4) Pay attention to non-verbal communication
In an interview, you communicate with more than just your words. The vocal delivery of content and your body language are as important as the verbal communication. A substantial part of the impression you create comes from not what you say but how you say it. Vocal delivery is one of the best tools to communicate your enthusiasm, passion, confidence and competence. With your body language, you can show the other person that you are actively engaged. Throughout the interview maintain eye contact and a pleasant smile and make sure you have good posture and you are interested in the conversation. When talking, use hand gestures to make a point but do not overdo it. Moderation is key. Try practicing at home by looking into the mirror.
Listening is as important as talking. If you do not listen, you will not be able to answer effectively. Hearing and actively listening are different. Listening is when you are absorbing what is being said and understanding what is not being said. Listen, acknowledge, think, analyze, structure the response in your mind and then speak. Clarify something if you do not understand. This shows that you are attentive, interested and confident.
You need to dress according to the job that you are applying for. For a corporate interview, the safest option is to be formally dressed in a suit. For an online interview though you could wear something that is not too casual or too formal. Do not wear anything outlandish or flashy.
7) Try our 3P formula – Plan, Prepare, Practice
Ensure that you are spending 10-15 hours in preparing for an important interview. It starts with planning where you need to research the company and the specific role that you are applying for. Please read as much information as you can so that you know the direction that your future employer is taking and figure if you want to be a part of it. It makes eminent sense to make a list of probable questions that you will be asked and your write down answers to it. You can't prepare for all the eventualities but with better preparation, you can mould the direction of the conversation. And, remember to practice to get your pitch and presentation right.
EduPeer cares for your holistic being and we help you realise your potential. Join our Interview Support Platform to better your future prospects. We will counsel and train you to bring out the best in you! Connect with us.