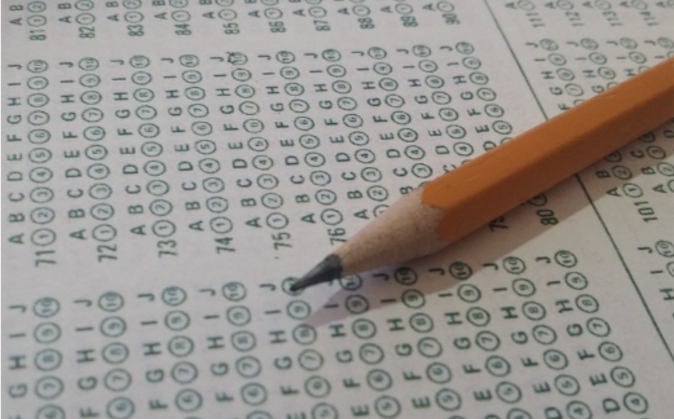 06 Mar

All About ACT and SAT

Throughout high school, you've been told repeatedly how important it is to score well on the ACT and SAT if you intend on going to college abroad. These standardized tests are used to measure key skills like reading comprehension, computational ability, and clarity of expression. In order to assess your readiness for college level work, the ACT/SATs are intentionally made to be difficult. While your score is not the sole determinant for college admissions, it is an important part of the set of criteria that colleges consider when making admissions decisions.

To get the best possible score, it is necessary to properly prepare for these exams. If you have yet to begin preparing for the ACT/SAT, or if you are unsure about how to start, then this guide is for you!

ACT/SAT is accepted not only by all colleges and universities in United States but many universities around the globe including Canada, UK, Germany and many more. Every college in United States accepts both ACT as well as SAT test scores, most colleges do not prefer one test over the other. Many students and parents begin the college prep process by comparing the ACT and SAT tests. The SAT and ACT generally cover the same topics. Both ACT and SAT scores are used for college admissions decisions and in some cases, awarding merit-based scholarships. You can choose to give multiple ACT/SATs and send your best score to the selected universities.
COMPARE THE STANDARDIZED TESTS
| | SAT | ACT |
| --- | --- | --- |
| | Paper pencil test | Computer based test |
| Sections | English and Math | English, Math and Science |
| Test Structure | Reading Writing and Language Math Essay (optional) | English Math Reading Science Essay (optional) |
| Length | 3 hours (without essay) 3 hours 50 minutes (with essay) | 2 hours 55 minutes (without essay) 3 hours 40 minutes (with essay) |
| Total no. of questions | 134 questions | 215 questions |
| Vocabulary | Focus on vocabulary | Vocabulary and spellings not tested |
| Calculator Policy | No calculator allowed for Math 1 section | Calculator allowed for all Math questions |
| Subject Tests | SAT II subject tests | NO ACT subject tests |
| Total Score | Scored on a scale of 400-1600 | Scored on a scale of 1-36 |
| Test Results | Results out in 2 to 3 weeks | Results out in 2 days |
Normally ACT takes care of both SAT I and II. However, few universities do ask for some SAT II subject tests. In which case you can give SAT II subject tests post ACT as well.
ACT or SAT? HOW TO DECIDE?
The best way to decide if taking the SAT, ACT, or both tests, is right for you is to take a timed full-length practice test of each test and get a feel of the real test to determine your comfort.
Since the style of the SAT and ACT is similar, factors like how you handle time pressure and what types of questions you find most challenging can help you determine which test is a better fit.
SAT is great if you are more comfortable with English, and ACT for data and analysis for the science part.
ACT tests speed and SAT tests endurance. Check which is your strength.
Whether you are months away from your exam, or weeks, your first test-prep step should be completing a practice exam. A simple online search will reveal that there are some free practice tests available online. Completing one of these tests is a good way to learn about the overall structure and format of the ACT/SAT, and a means to familiarize yourself with the content and question styles of each test. Additionally, the practice exam will also help you figure out your strong and weak areas. The ACT/SAT covers material from the first grade, to your second year in high school, so don't be discouraged if you are unsatisfied with your practice exam score. Adjust your perspective and see this as an opportunity to learn!
To get good at anything, you must practice. Improve your scores by utilizing ACT/SAT prep books or online sites to learn about test taking strategies, and practice sample questions. It is important to note that there are a multitude of choices available on the market, so be sure to pick a good one. A key indicator of a good test-prep resource is one that shows you how to solve a question from step one. It is unhelpful to provide just the right answers to questions, without providing sufficient explanation as to why it's correct and why the others are wrong. In addition to picking a good resource, also be sure to actually use it. Make a study schedule, and try to stick to it as much as possible.
TLog onto to www.actstudent.org and check the plethora of information given. You can download the free study guide, which tells you about all the four sections of the test, it also includes a full-length ACT test prep.
You can register for ACT question of the day on the same website; you will get asked 1 question everyday which will help you prepare for the ACT test.
The ACT official prep guide – includes 4 practice tests
Visit ACT academy online
Official practice tests by the College Board gives an aspirant a good idea about the structure of the test and is an excellent replication of the original.
Khan Academy is also an excellent resource, which is free, effective and official! The content has vast preparation material.
Princeton and Kaplan also provide free practice tests and study material.
The Official SAT Study Guide – As the name suggests, it is the "official" holy grail for SAT test-takers.
READ A LOT, AND THEN READ SOME MORE
Success on the ACT/SAT depends on your ability to think critically, focus, and interpret complex writing. To do well on these standardized tests, lots of reading is a must. In addition to the test prep books mentioned above, read dense non-fiction books; the more sleep inducing, the better. Going through tough non-fiction books will improve your vocabulary and get you accustomed to reading lengthy passages.
Practice two full-length tests (at least) in real test scenario. It is important to pace yourself during ACT/SAT as both are lengthy tests.
Read the directions very carefully, for example, English, Reading, Science tests ask for 'Best' answer while Math test asks for the 'CORRECT' answer.
Read each question carefully and answer EVERY question, as there are no negative markings for ACT/SAT. Answer all the easy questions first and use logic on more difficult questions.
Make notes for revision.
Devote 2/3rd of your time to correct past mistakes and 1/3rd of your time in learning new concepts. Don't keep taking tests and making same mistakes.
ACT Test Dates for International Students
| Test Date | Registration Deadline | Late Registration Deadline |
| --- | --- | --- |
| April 3-4, 2020 | March 13, 2020 | March 27, 2020 |
| June 12-13, 2020 | May 22, 2020 | June 5, 2020 |
| July 17-18, 2020 | June 26, 2020 | July 10, 2020 |
| September 11-12, 2020 | August 21, 2020 | September 4, 2020 |
| October 9-10, 2020 | September 18, 2020 | October 2, 2020 |
| December 11-12, 2020 | November 20, 2020 | December 4, 2020 |
SAT Test Dates for International Students
No Late Registration for SAT
| Test Date | Registration Deadline |
| --- | --- |
| March 7, 2020 | February 7, 2020 |
| May 2, 2020 | April 3, 2020 |
| August 29, 2020 | July 29, 2020 |
| October 3, 2020 | August 3, 2020 |
| December 5, 2020 | November 5, 2020 |
Top 20 US College Test Score Ranges
| School Name | US News Ranking | Middle 50% SAT Score Range | Middle 50% ACT Score Range |
| --- | --- | --- | --- |
| <Princeton/td> | 1 | 1430-1570 | 31-35 |
| Harvard | 2 | 1460-1590 | 32-35 |
| Columbia | 3 | 1450-1580 | 32-35 |
| MIT | 3 | 1490-1570 | 33-35 |
| Yale | 3 | 1420-1590 | 31-35 |
| Stanford | 6 | 1390-1540 | 30-34 |
| U of Chicago | 6 | 1480-1580 | 32-35 |
| UPenn | 6 | 1420-1560 | 31-35 |
| Northwestern | 9 | 1420-1560 | 31-35 |
| Duke | 10 | 1390-1580 | 30-35 |
| Johns Hopkins | 10 | 1460-1580 | 32-35 |
| Caltech | 12 | 1530-1590 | 35 |
| Dartmouth | 12 | 1430-1560 | 31-35 |
| Brown | 14 | 1405-1570 | 30-35 |
| Notre Dame | 15 | 1370-1520 | 29-34 |
| Cornell | 16 | 1390-1550 | 30-34 |
| Rice | 16 | 1490-1580 | 30-35 |
| UCLA | 19 | 1240-1490 | 26-33 |
| WUSTL | 19 | 1470-1570 | 32-35 |
At EduPeer, we can help you with all your college admission needs, from choosing the right country and subjects for you to college lists, resume building, interview preparation and much more. Reach out to us today at contact@edupeer.com