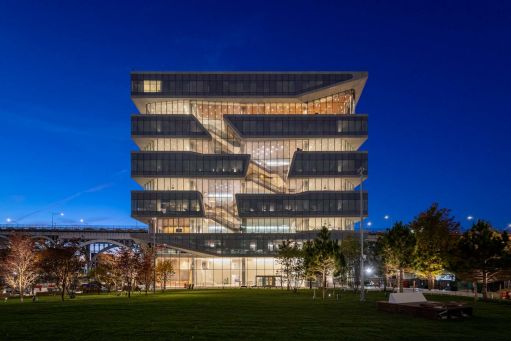 09 Jun

The Columbia Business School Essays: No need to lose your sleep over these.

Targetting the Columbia Business School For Your MBA Abroad? Get the Essay Right With These Inputs!

The Columbia Business schools new campus lies in Manhattanville, in the city that never sleeps, New York.

As Columbia Business School puts it 'We are constantly pursuing, always challenging, forever evolving, defining the future of business. This is not a sit and learn environment, this is grab the reigns and lead.'

No wonder they look for 'intellectually driven people from diverse educational, economic, social, cultural, and geographic backgrounds.' Their students share a record of achievement, strong leadership, and the ability to work in teams.

Also Read: 5 Commandments for strengthening your master's profile

A quick look at the class profile of students entering the 2021 class, in both the January and August intake will reveal an acceptance of a little less than 20%. Of the 6500 applications received, about 1200 were admitted across the two intakes.

In our journey towards helping students crack the best MBA colleges abroad, we reiterate that you are looked at as a whole. No doubt, a good academic record, a stellar work profile and an impressive GMAT score puts you on the top of the pile. It's the essays through which you can establish your life other than work and study. The stories you choose to write about helps the admissions committee see if you reflect the value that they hold dearly.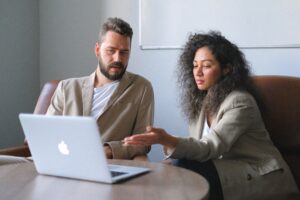 CBS applicants must complete one short answer question and three essays:
Short Answer Question: What is your immediate post-MBA professional goal? (50 characters maximum)
50 characters, that's it. This accounts for punctuation and spaces as well. Almost, like you are crafting copy in the fewest, but smartest words. Here, each word that you use to write about your goal will matter. And you thought, the 140 characters of Twitter were tough to crack! Don't worry too much about full sentences or grammatically correct responses, as long as the essence of the answer is clear. These examples will make it clear.
"Work in business development for a media company."
"Join a strategy consulting firm."
"Launch a data-management start-up.
This prompt cleverly leads to the first essay question. This short answer as well as essay 1 should be connected.
Essay 1
Through your resume and recommendation, we have a clear sense of your professional path to date. What are your career goals over the next three to five years and what is your long-term dream job? (500 words)
Let's break this up into simple, but effective tips on how to handle this prompt:
What you have done and what you want to do – establish the connection.
Don't just say what you are passionate about, illustrate it through examples.
It is always better to show a logical journey from your studies to work to MBA to post MBA career goals. It shows that you have planned your career progression. If you are making a career switch, build a path towards it.
While they want to hear about your dream job, don't make it something that is impossible to attain. Think big but don't get lost in your own words. Stay grounded, yet ambitious.
Take advantage of the school's location. How does this tie in with your long term plans?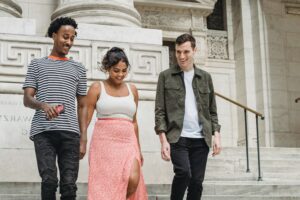 Essay 2 
We believe Columbia Business School is a special place. It proudly fosters a collaborative learning environment through curricular experiences like our clusters and learning teams, co-curricular initiatives like the Phillips Pathway for Inclusive Leadership, which aims to equip students with the skills and strategies necessary to lead in an inclusive and ethical manner, and career mentorship opportunities like our Executives-in-Residence program. Why do you feel Columbia Business School is a good fit for you academically, culturally, and professionally? (300 words)
To be able to answer this, you need to do some significant research into Columbia's faculty, facilities and philosophy. Look through these three major elements of the school, and continue to dig into the research. Connect these to how you would gain in all 3 areas, mentioned in the prompt. Glenn Hubbard, Dean Emeritus and Professor at Columbia Business School at Columbia University, New York stresses on you can take advantage of being at the very centre of business. Master classes and immersion seminars, and internship opportunities allow you to stay informed in real time by the global business environment.
Also Read: Cracking the GRE/GMAT in just 5 steps
How will you grow and benefit from these opportunities should be illustrated well by using examples from your own life and linking them to Columbia's offerings.
Essay 3
Tell us about your favourite book, movie, or song and why it resonates with you. (250 words)
Before you get into this one, let us just save you from the pitfalls right away
You don't need to quote something famous or trending, although you may be tempted to, in order to impress.
There is no right or wrong answer.
Nobody is judging you.
However, don't be esoteric.
Instead, do this:
Pick something that represents your journey.
Something that perhaps altered a long-cherished belief.
Something that gave way to a light bulb moment.
Something instrumental in shaping the course of your life.
Something that paved the way to a big opportunity.
It's not so much about what you have picked. It is more about what it says about you, your values, personality and characteristics. Our suggestion is to let the reader get an insight into the authentic you via this prompt.
We, at EduPeer, help our students, especially those looking for an MBA abroad, by building a roadmap that takes them ahead in their International Education Journey. Hop on to the ride, and let us show you the way.
This is our third blog in our five-part series on decoding the essay prompts for top MBA programs. You can read our blogs on the Harvard essay and the NYU Stern essay to approach these quirky and enigmatic prompts.