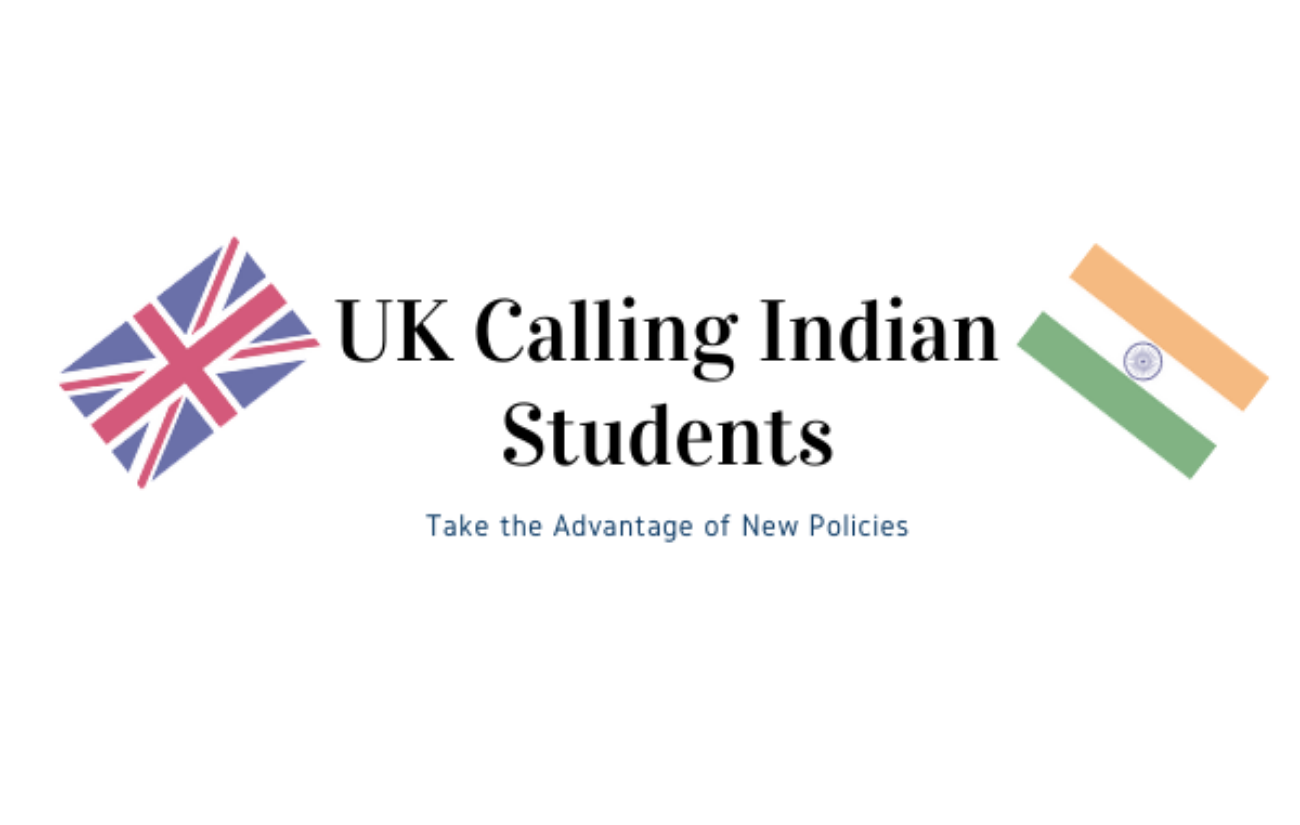 30 Jan

UK Calling Indian Students

The year of clear vision is here! Yes, we start with the most obvious pun for 2020 but only because it has relevance to those who want to study abroad, especially in the United Kingdom. If you asked why study in the UK, you need to read our earlier blog.

2019 saw the biggest increase in the students who were granted Sponsored Study Visas (Tier 4), a whopping 63%, according to Immigration Statistics, Year Ending September 2019, a report published by the National Statistics Office of the UK government. China was the next country to increase the number of students studying in the UK by 21% and Saudi Arabia increased by 12% to be the third one. Total number of students who were given such visas from all the originating countries is 276,889 which is a 16% increase from the previous year.
Top 3 Nationalities Granted Sponsored Study (Tier 4) Visas for the UK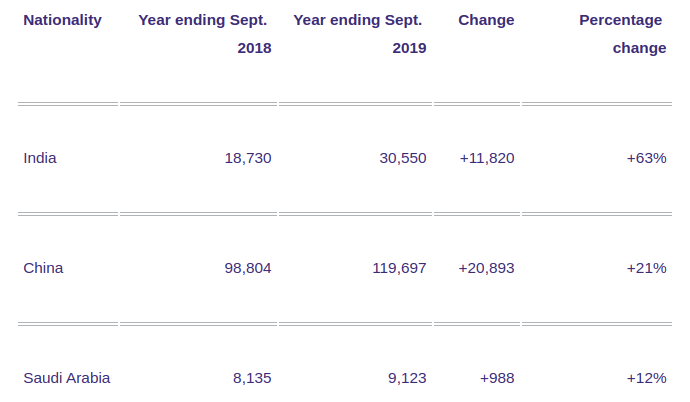 It is estimated that this trend of increasing numbers of Indian nationals choosing to go to the UK for higher studies will continue. One of the main reasons for the increase in UK-bound students is the post-study visa program which was approved last year and would apply to the courses starting this year. Students pursuing undergraduate and postgraduate degrees now get six months to remain in the UK after completing their studies to find a job and PhD students get 12 months. It gives plenty of time for students to earn back the money spent during their studies. In addition, from 20th February 2020, the UK government has announced a new fast-track visa scheme, the Global Talent scheme, for researchers, with no cap on the maximum that can apply. It will be managed by UK Research and Innovation. The prime minister, Boris Johnson, said that he wants "to send a message that the UK is open to the most talented minds in the world, and stand ready to support them to turn their ideas into reality".
It is encouraging that there are plenty of scholarships sponsored by the government or the universities themselves that can better support students in their studies in the UK. During 2018-2019, the UK government offered 480 scholarships worth almost £4.7m to Indian students and the UK universities offered £10 million annually towards scholarships and bursaries. It is a matter of researching which universities and programs can help you in making this journey easier for you financially.
At EduPeer, we can help you with the process of making decisions around how you can attain your goal of studying in the UK in a way that works for you. Reach out to us today at contact@edupeer.com.