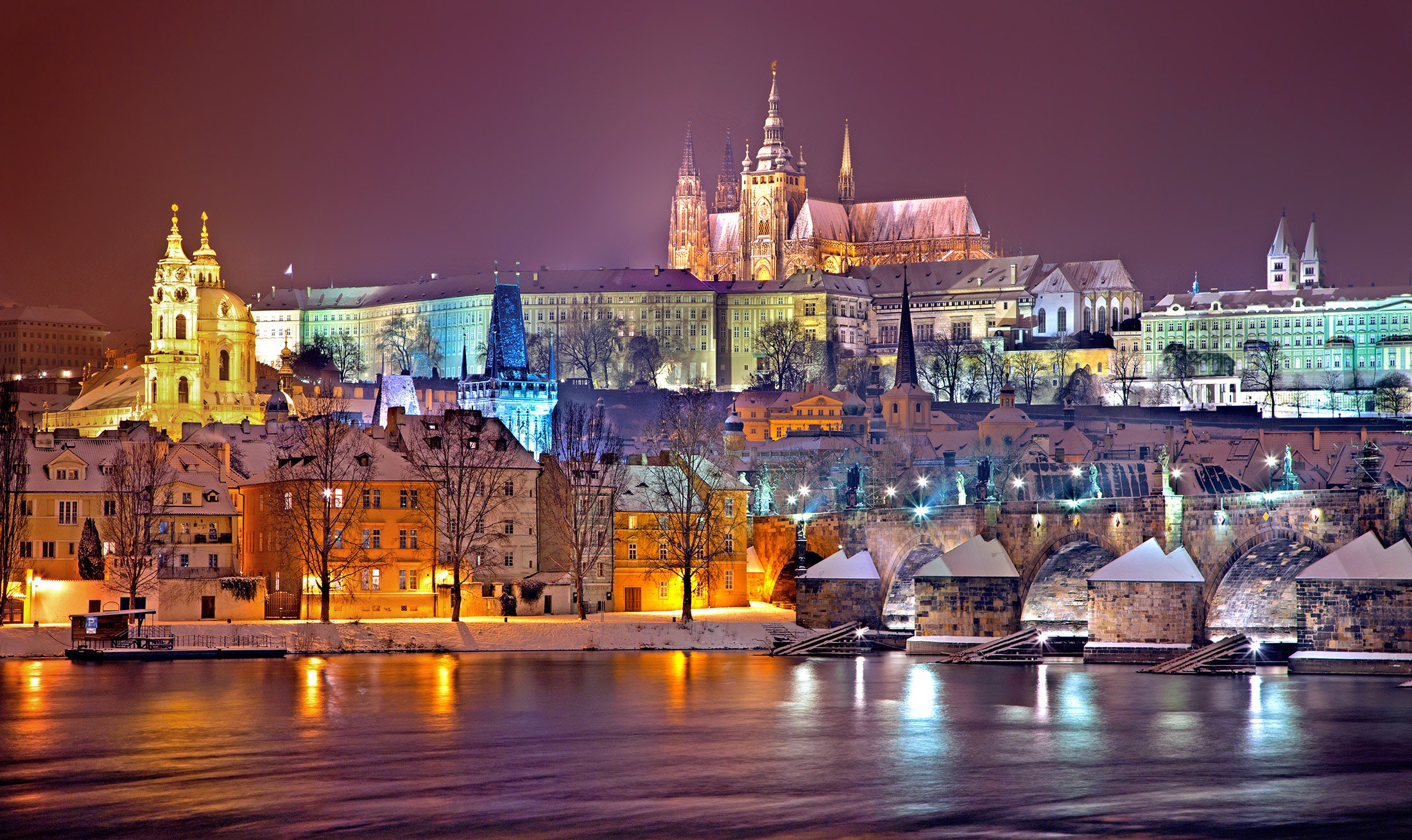 06 Apr

A Road Less Taken

Not everybody needs to cross Atlantic for their dream college. Tamanna shares her experience of going beyond obvious and studying Medicine at Charles University, Czech Republic.

Europe. When one hears of it, one doesn't think university; one thinks of fancy vacations, grand architecture and good weather. University is more readily associated with the US or the UK (which to be fair is not mainland Europe). But for me, for the next six years, Europe is my second home. More specifically, a small town in the Czech Republic called Hradec Kralove, which is an hour and a half away from the capital Prague.

My university, Charles University in Prague, is the one of the oldest in Europe, having established in 1348. It is the first in Central Europe and one of the few in continuous operation since its establishment. I am a student in its Faculty of Medicine in Hradec Kralove. The university itself has 5 faculties of medicine; three in Prague, one in another town called Plzen and one in Hradec Kralove.

All this is well and good, but you must be wondering how in the world I landed in this particular university, in this particular town. Studying medicine sounds great until you get down to actually doing it. Getting into Medical School is a task in itself but before you can even do that you need to take into consideration a long list of requirements. A few representative requirements may be ranking, quality of professors, affiliation with teaching hospitals, placement of graduates, fees per annum, the method of teaching, research facilities, dissection practices, quality of equipment and labs and so on. Each candidate has their own wish list for med school. Mine wasn't too long. I wanted a med school with good associations with hospitals in the US and UK where I could do my Residency, for it to be affordable and not bankrupt my father, and to have good weather, of course.

In India you don't necessarily 'pick' a medical school, you give the nation-wide entrance exams and based on how you score, and rank compared to lakhs of other students you may apply to certain medical colleges. However, this system is flawed because it puts weight purely on rote learning and very little to the individual giving the exam. Almost every other country I have heard of holds personal interviews with its medical school applicants to ascertain whether or not the individual can, in fact, become a capable doctor.

The key to cracking the Indian admission system is to study only and only for this one exam and do very little else for 2 years, yes that includes sacrificing most of your social life and all other extracurriculars, as well as school grades to some extent. Or better yet, start studying for it in the 8th grade and do nothing else until you graduate school! I wasn't a big fan of either option, mostly because I started the coaching classes for NEET in the 11th grade. I did sacrifice a lot of my 'social life' but I didn't eliminate it from my life completely, which was out of personal choice.

I ended up doing decently on the exam with a 465/720 which would have gotten me into a mediocre medical school. I was not going to settle for mediocrity. I knew the odds weren't in my favour seeing the sheer number of people giving the exam (lakhs and lakhs), compared to the number of seats available (around fifty thousand in total, including reservation seats). I needed a backup plan.

I did apply to US universities and I also got through a few. However, the path to becoming a doctor in the US is both extremely time consuming and extremely expensive. Turning your sights to the UK won't help, as even though it takes lesser time to become a doctor, it is equally expensive to study and live in the UK. This left me with one option, Europe. I had heard of people going to Russia to study medicine, but it was often not in well-known universities and the job opportunities after graduation were abysmal. It was Google that came to my rescue and I found Charles University in Prague.

The university was well recognised, it was affordable and had robust affiliations with hospitals in the Czech Republic. The degree I get upon graduation will be MuDr. which is equivalent to MBBS or MD and will be recognised in all 29 European Union States. After speaking to current students, I was convinced that this university was far better than anything I could have bargained for and applied to it. The university had a local agent dealt with the admission process and I got in touch with them. The admission process involved an entrance exam as well as an interview, over and above the application and supporting documents itself (transcripts, certificates, etc).

My academic year started in October 2017 and I am a part of the 2023 graduating batch. The course is 6 years long with the last year being full of internships and State Board Exams. The experience so far has been like nothing I could have predicted. For starters, I don't live in dorms but rather an apartment. This means no meal plans, I have to cook or buy all my meals. This itself is a major change from having a majority of your meals cooked for you. Moreover, the Czech Republic is not known for having a large English-speaking population and I am in a town that is not a metropolis, this makes it even less likely for the people to be speaking English. There is a fair amount of people who speak English, but it is nowhere near as much as what one is used to. In the same vein, I have not had any personal experiences of racism or immigrant-related discrimination.

The first few months were the toughest. The amount of work and tests that I had skyrocketed, and I was not used to such rigorous testing. Thankfully, the experience of medical coaching classes was slightly similar in terms of the number of tests and so I wasn't shell-shocked by the battery of tests that I was facing. However, it's not just work or tests but its also about getting used to a brand-new place with new people and new surroundings. I am also in a very small town, coming from a bustling city like Delhi and having lived my entire life in Delhi or Mumbai this was a mammoth change in the general atmosphere I was used to. I was used to very noisy, chaotic and populated places. This was entirely opposite. The Czech people are very quiet and often on Sundays, the town seems deserted. This can be disorienting.

It is also very easy to get used to. The sheer amount of work I had the first few months did not allow me to think too much about my new environment and I honestly felt like I settled in quite well and fairly quickly. This depends from person to person though and generalising will not help. I was lucky to have found wonderful friends and an extremely helpful collegiate community of seniors and classmates that help each other out and are inclusive of each other. Again, this would depend on the college or university as well as the course in question. Medicine is a very tough course, if not one of the toughest and thankfully in my college instead of making it a giant competition, everyone helps each other out as we all know how difficult and trying it is.

To conclude, all I want to say is explore all your possible options, you never know where you might stumble into a life-changing decision! Keep an open mind to opportunities and I'm sure you'll find a university that's just right for you. There is no cookie-cutter way to finding your perfect college and if I would've followed a standard college application process I would've been something very different with my life and I am pretty sure I wouldn't have been anywhere as happy as I am doing medicine. There will be times of confusion and uncertainty, I won't lie, but it's absolutely worth it.  Know what you want from your college experience, be certain about your priorities and the rest will fall into place. Happy college hunting!

Tamanna is attending the MBBS/MD/MUDr. program at Charles University in Prague. To connect with Tamanna, click here.