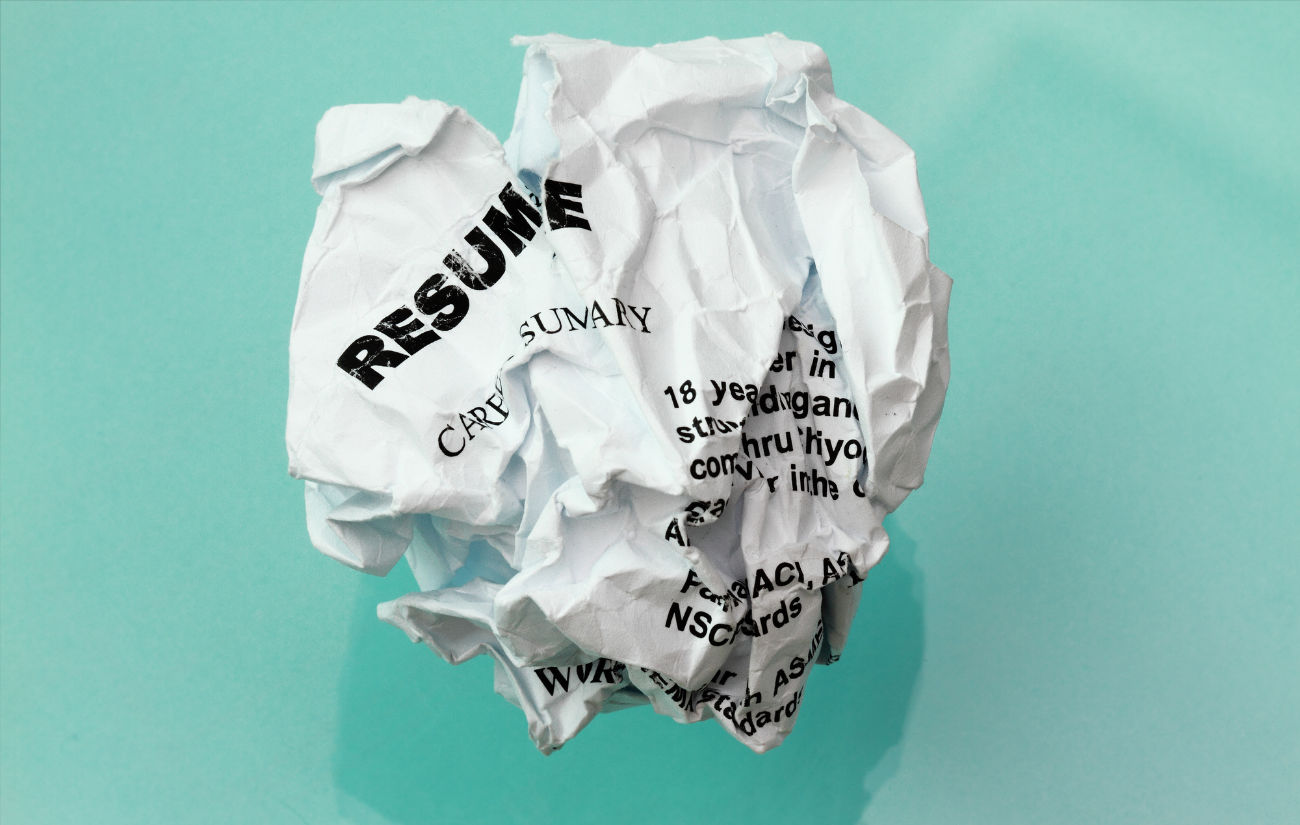 29 Apr

Why Do Fancy Resumes End Up in the Trash?

With increasing competition, people are trying all sorts of things to be at the top of the heap. The trend of using fancy resumes to stand out is one such idea. Have you ever wondered how people spend countless numbers of hours applying for jobs and then they have to wait and wait for a response? Most of them concentrate more on formatting rather than the content. Job seekers believe that fancy, pretty and quirky resume will help them get noticed. Remember, for creating an impactful resume, content is still the king. The content of the resume is what will make you stand out and not the formatting or the attractiveness of the resume template. Hiring managers will look at your experience, skills, qualifications and not at the bright colours you have used to be noticed. The problem is that fancy looking resumes can be thrown in the trash even if the content is good. So, what is it that makes fancy resumes so unappealing?
Here are 5 reasons why fancy resumes don't work:
1) Applicant Tracking Systems (ATS)
With online job applications, it was inevitable that there would be a wave of resumes coming in which would have to be screened. Companies started using the Applicant Tracking System(ATS) to increase efficiency. The ATS evaluates resumes by searching for keywords in the resume related to education, skills and experience and comparing them to the job requirement. The ATS works exactly like the human eye. It follows a pattern while screening the resumes and extracting information. Most of the ATS software read from left to right and what an ATS is looking for in a resume is not at all different from what a person is scanning for. If you make a resume that doesn't confuse the ATS, chances are it'll not confuse a whole lot of humans.
The ATS will not be able to screen your resume correctly if you've included the following:
Graphical Representations
Abbreviations and acronyms
2) Preformatted designs are too limiting.
A good resume is the one that is easy to scan, has relevant and impactful content and allows the most important information to stand out. Fancy resumes come with more than 1 column, preformatted designs, charts, and tables. These designs take up a lot of space and leave very little room for content. Some designs also do not have space for bullet points which is imperative for a resume. Using bright colours all over your resume is also very distracting. As these templates come preformatted, you have to fit your content according to a specific design. This compromises your content as well wastes time in figuring all this out. The emphasis immediately goes to formatting when it should be the content that needs to be focused on.
3) Hiring managers prefer formats that are easier to read.
Hiring managers will skim your resume in less than 10 seconds. It's nearly impossible for human eyes to figure out the flow of the sections of the resume and the content in such a short span of time when the resume has fancy formatting.
Odds are that more than 70% of you are reading this article on your mobile right now. Mobile Broadband India Traffic Index, (Mbit) 2021 – found that India ranked second in the world in terms of broadband usage on mobile phones and the data traffic in the country has increased around 60 times over the last five years, which is also the highest globally. Many hiring managers would open the resumes on their mobile phones. All the tables, images and columns might seem like clutter and the resume will look incomplete and confusing on the tiny screen. The managers will have to keep fiddling around with the screen to make your resume visible and it's not at all a good experience.
4) Tailoring your resume is harder
When you need to edit your resume according to the job requirement, the preformatted design will have to be deleted completely. It will be difficult to cut certain areas out especially tables and columns which will be a headache to edit. This wastes a tremendous amount of time and energy. Just for editing 1 line in the objective part or adding a few skills, for example, would require you to write your resume from scratch all over again.
5) Self-rated skill levels
Rating yourself in any skill is not doing you any favours, to begin with. Rating yourself as 'adequate' or 'moderate' or 'basic' or '60%' does not speak very highly of your skill. When adding graphical representations as rating scales, you are adding more information that is just wasting space. Also, the ratings are very subjective. What is 90% proficient for you may be 50% proficient for somebody else and 20% proficient according to Industry standards. So, it's not wise to rate yourself on the skills.
At EduPeer, we can help you with all your college admission needs, from choosing the right country and subjects for you to college lists, resume building, interview preparation and much more. Book a free consultation by clicking on the button and filling in the details below.